How to add a new environment for a new licence (using the same database)
If you have multiple on-premise licences, instead of going through the hassle of switching from one licence to another, one can create a new environment by doing the following steps:
•Load Scan2x and log in with your administrator user.
•Click on the Admin Panel button.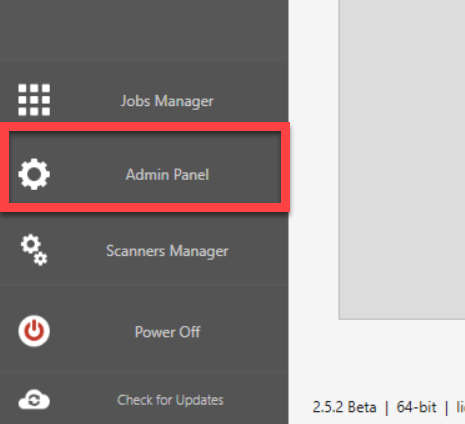 •Click on the Connection Settings button.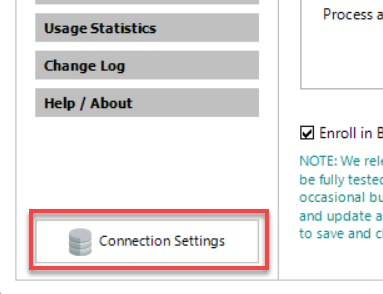 •Select the MS SQL tab.


•Click Save.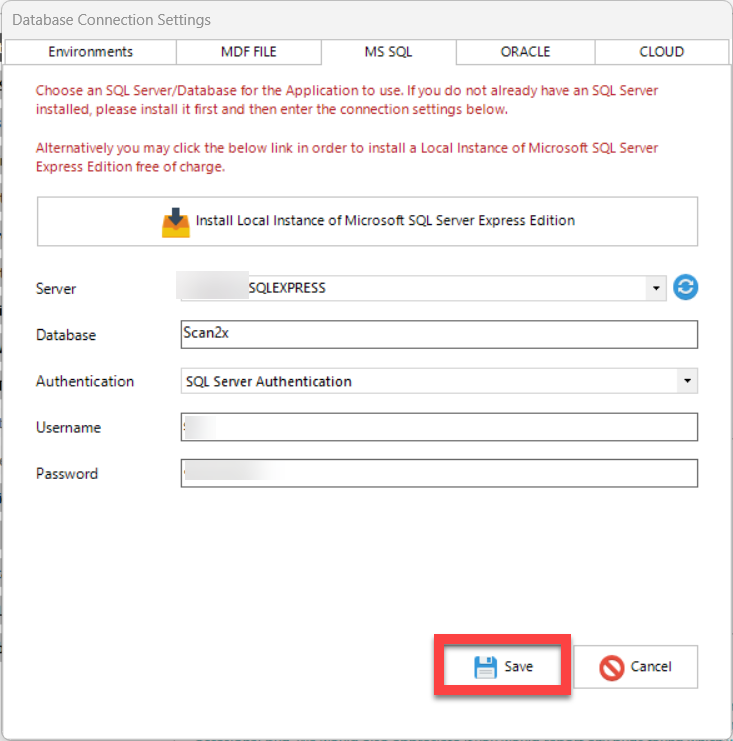 •Once the Save button is clicked, the following pop up will appear, Please click the Yes/Tick button.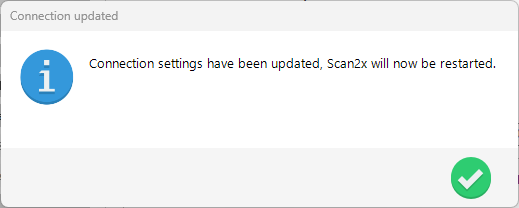 •Once you click the Yes/Tick button, Scan2x will restart and load, and once it loads you will be able to select the new environment and activate your new licence with your new environment.