The Scan2x System Variables functionality allows for constants to be added to a workstation or the entire Scan2x network. These are set up using the System Variables tab.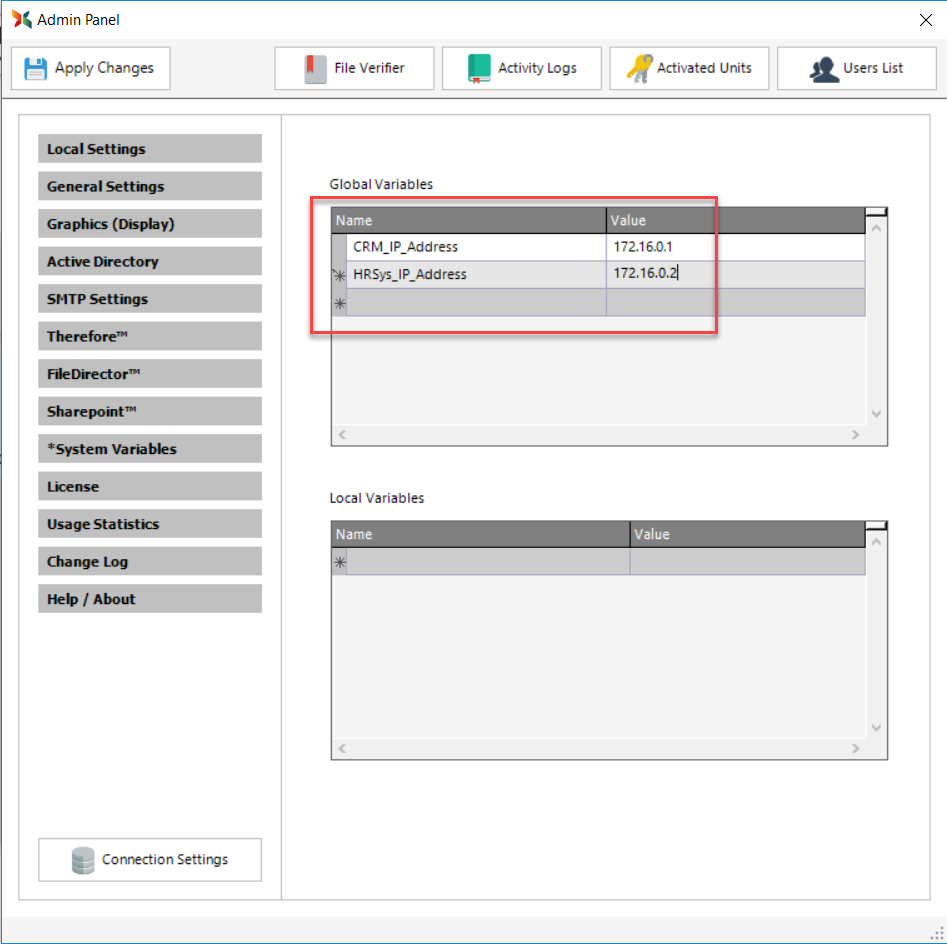 Global variables are persisted across all devices in the Scan2x network, and are used as in the following example: If the organization has external systems (e.g., a CRM or an HR system) that the Scan2x network is communicating with in some way, we can store the IP addresses for each system server as a global variable – see screenshot above. These variables can then be used within jobs, accessed when defining metadata by using the "open square bracket" character to enable the dropdown as in the screenshot below.
Once an IP address changes, you only need to change the global variable value and all job settings across the entire network will be updated automatically.