Access to the path 'C:\Program Files (x86)\Scan2x' is denied.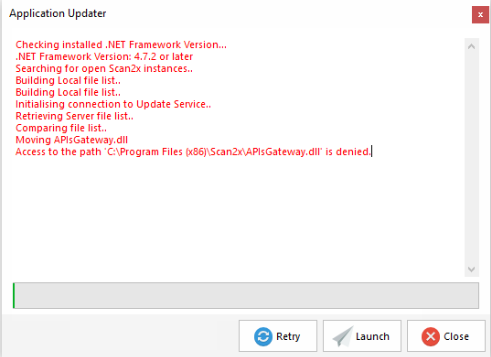 Kindly make sure that your user has permission to access this folder.
If this error still occurs, go to the path 'C:\Program Data\Scan2x' - if you cannot view the Program Data file in file explorer, please turn on the view of hidden folders.
Once in the Scan2x folder, run the Scan2x windows application in administrator mode.
Then, try to update your Scan2x via the 'Check for updates' button from the home screen.