Scanning a Document
If the user would like to run a scan job, the following screens may appear (depending on which job they run).

For example, when running the Invoices job, the system will tell the user what file types will be accepted in order to reduce the risk of human error.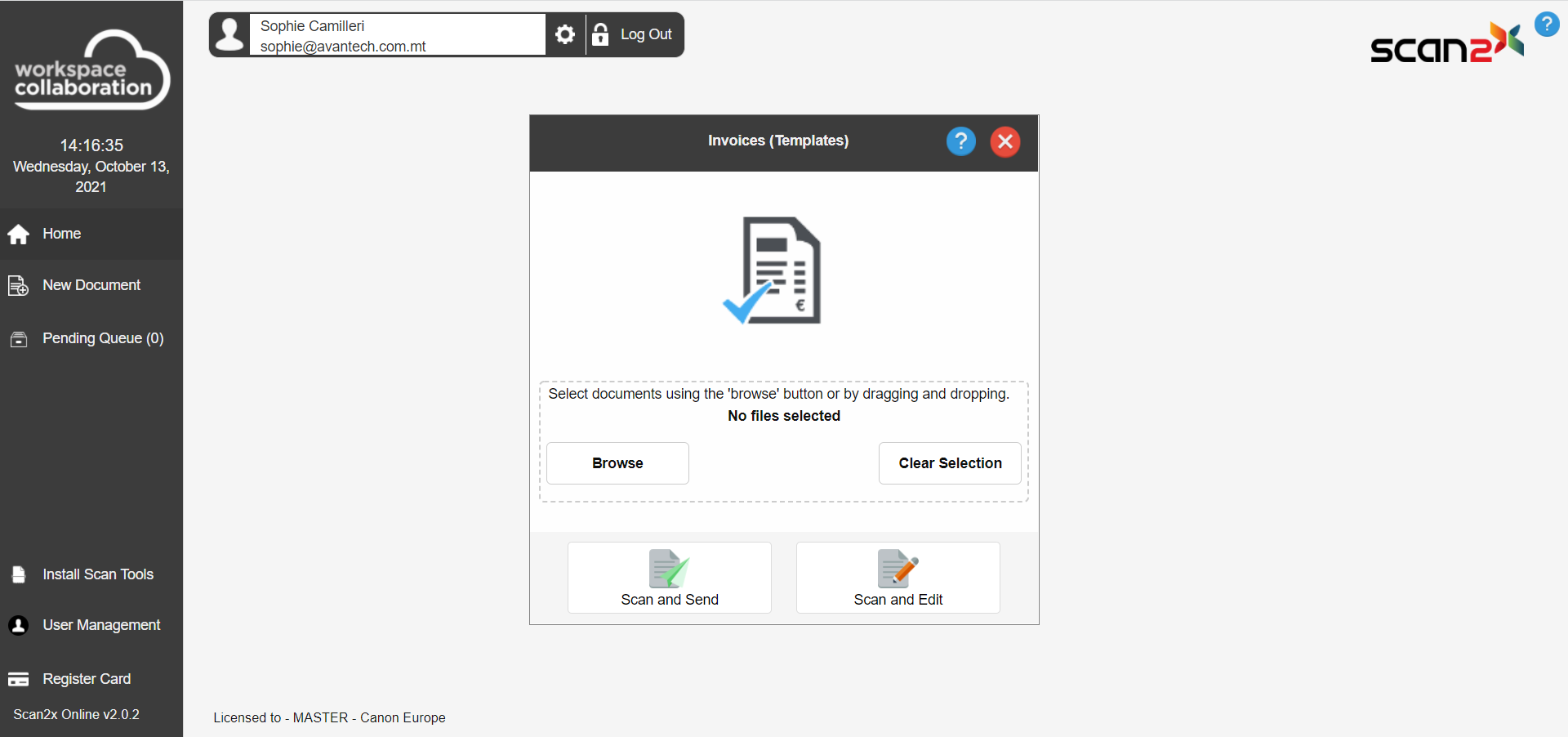 Other jobs may just show the screenshot below and give the user the option to upload or scan a document.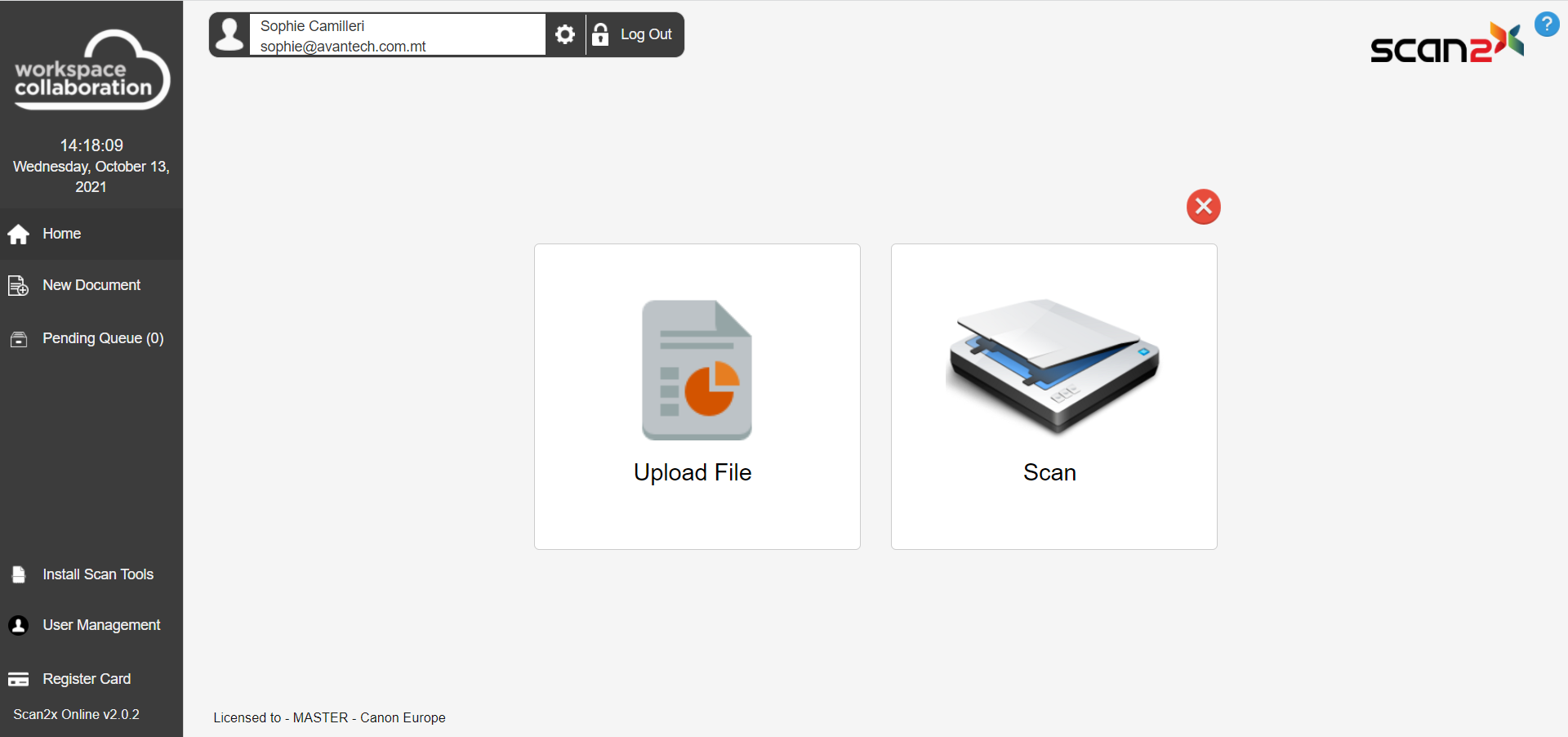 If the Scan button is clicked, the following screenshot will appear, showing available scanners in the dropdown section. In the case below, if no scanners are found the system will automatically start downloading the scan tools required.