Web Installer Setup Tab
This tab only applies for clients who have a Scan2x Web Access Server Licence.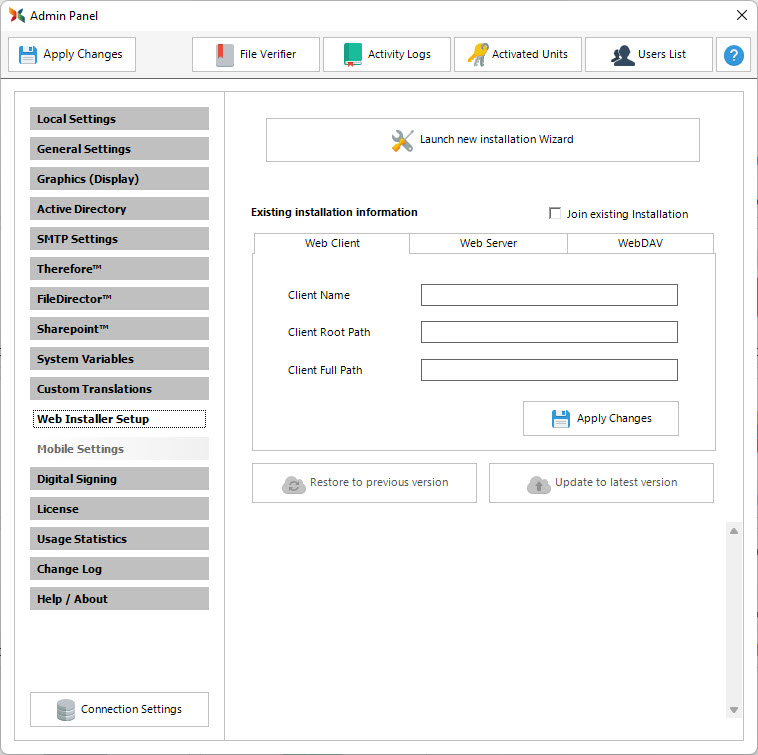 The 'Launch new Installation Wizard' button seen in the image above initiates a new Scan2x installation when clicked.
The three tabs listed under 'Existing installation information' header, shows where each website is located in the file system.
The 'Join existing installation' tick box is used to connect a Scan2x web installation, that was installed manually, to the Scan2x web installer.
The 'Restore to previous version' button and the 'Update to latest version' button allow the administrator to restore an installation which sets the backup previously set, or update to the latest Scan2x web updated files.
Web Client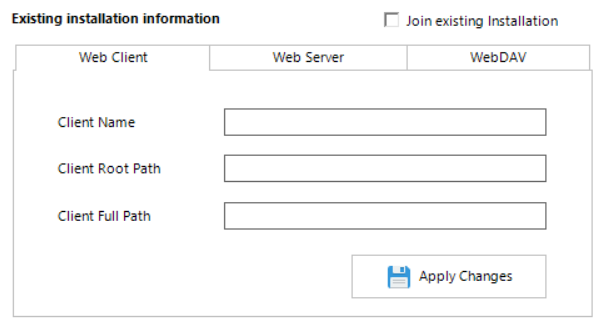 Web Server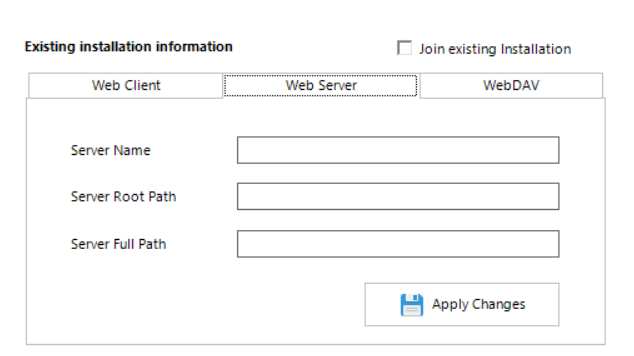 WebDAV