Local Scan Queue
The Local Scan Queue is used as a directory for users to select, scan and process documents for jobs that have been set up to import documents from the local scan queue (this is set with the Preferred Source option in the Source Settings tab).
The below screenshot shows how the local scan queue will look whilst in use.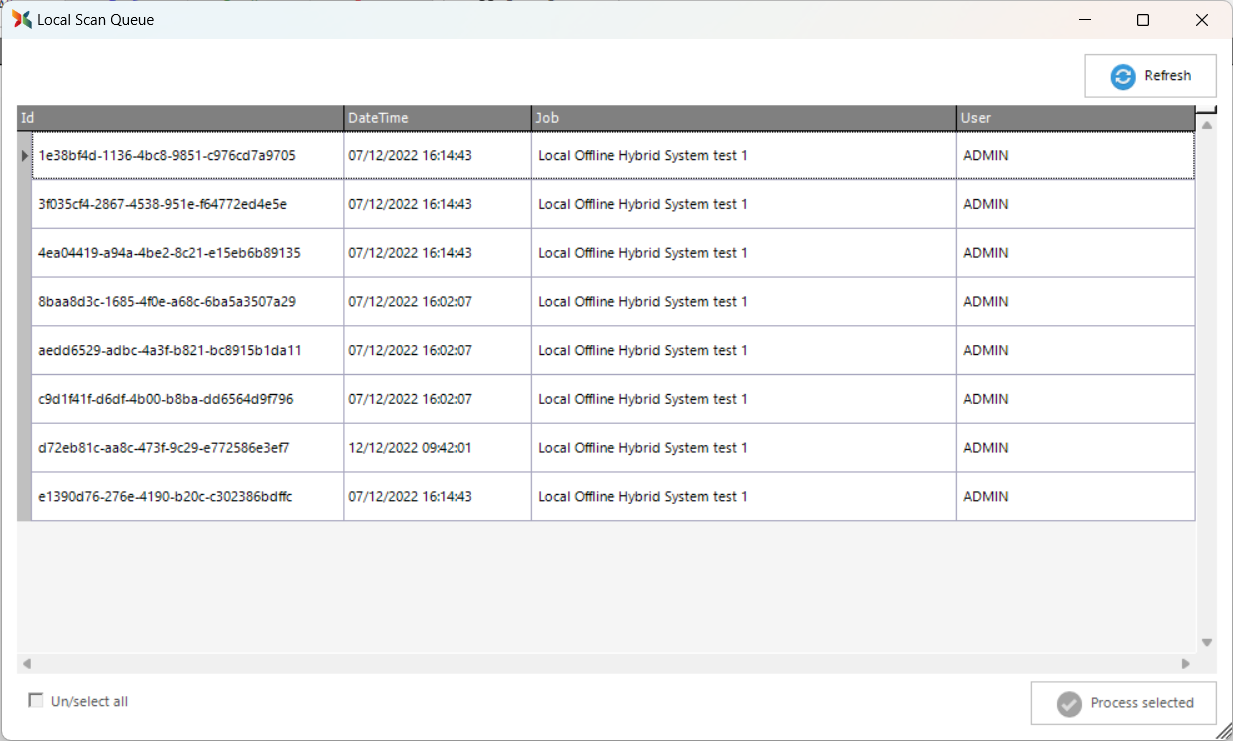 In order to scan documents to the local scan queue, one must:
•Click 'Add New Job' either from the home screen button or from Jobs Manager.
•In the Scan Settings tab, tick the option 'Scan to local scan queue' (Many tabs such as the Metadata tab and the Output Settings tab will disappear as expected).
•Click 'Apply Changes'.
The administrator will then be able to run the job and scan documents to the local scan queue.
When you run the job, you will not see the usual scan preview screen. A small pop up will show how many documents have been saved and the below 'Success' message will appear.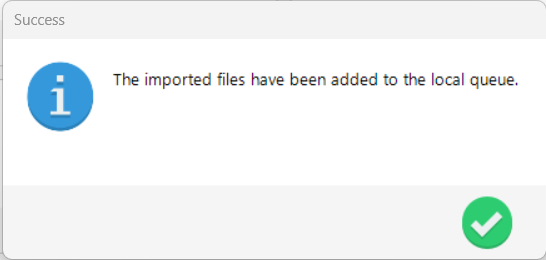 From the Home screen, click on the 'Scan Jobs Queue' button, then click on the 'Local Scan Queue' button and you will see your scanned documents stored like the following image: