Creating Tickets
In order to create a ticket, the user will need to click the green + button in the ribbon that is highlighted in the image below or click the Create New Task button that is shown in the home screen..

Once clicked, the user will see the following screen.

Once you have created your ticket, the following screen will appear showing the details of the ticket created.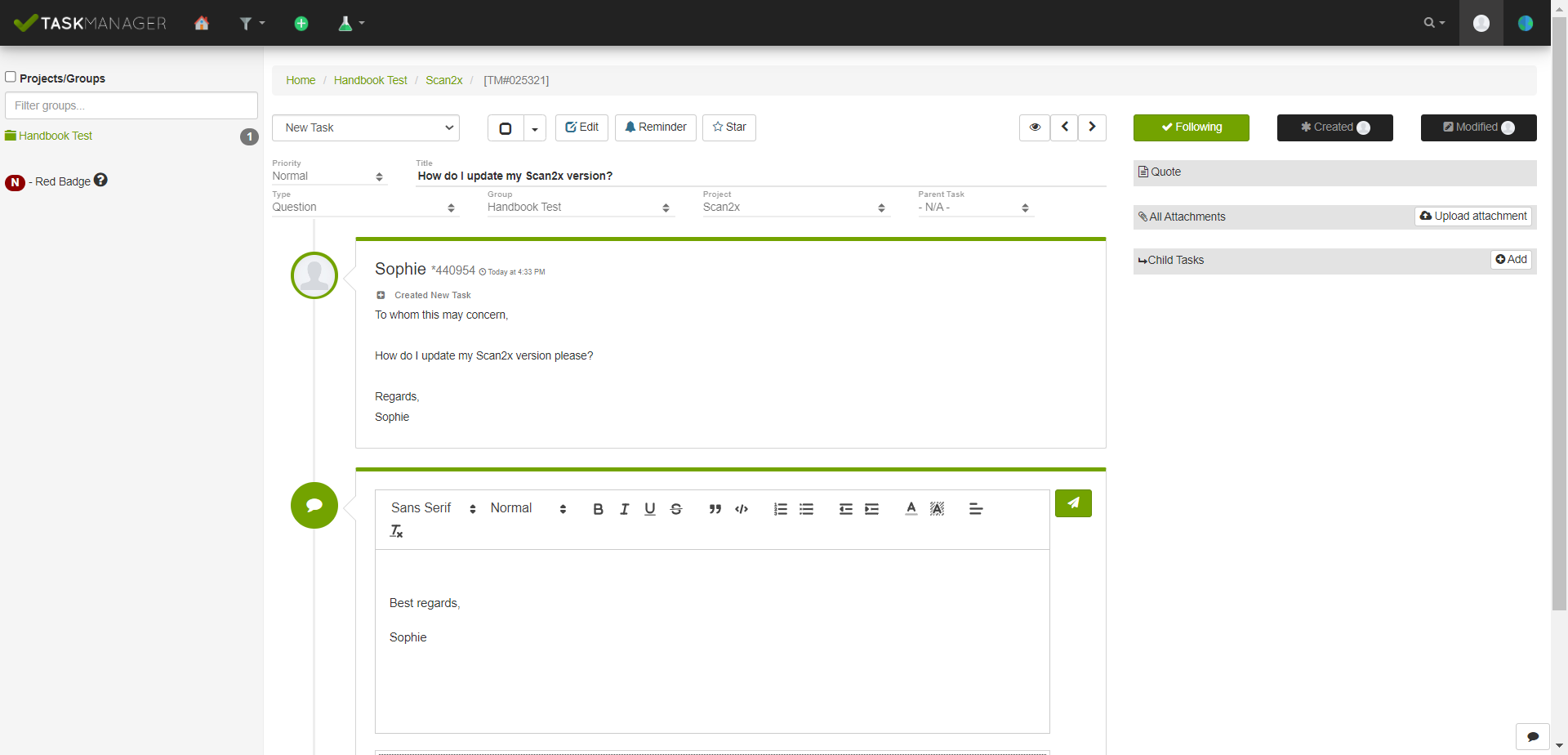 Once Avantech support has seen your ticket and replied, the following will appear in your mailbox and on Task Manager.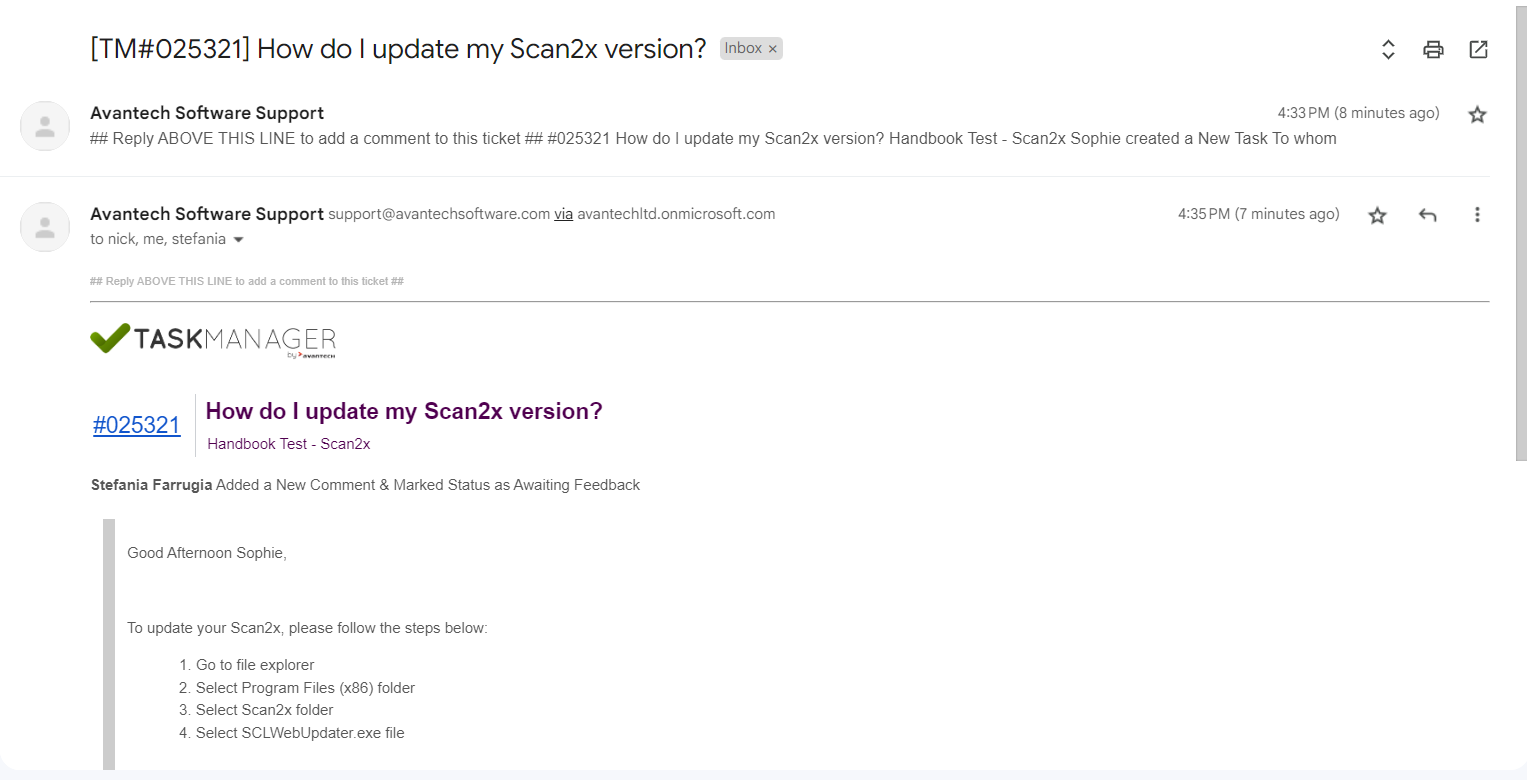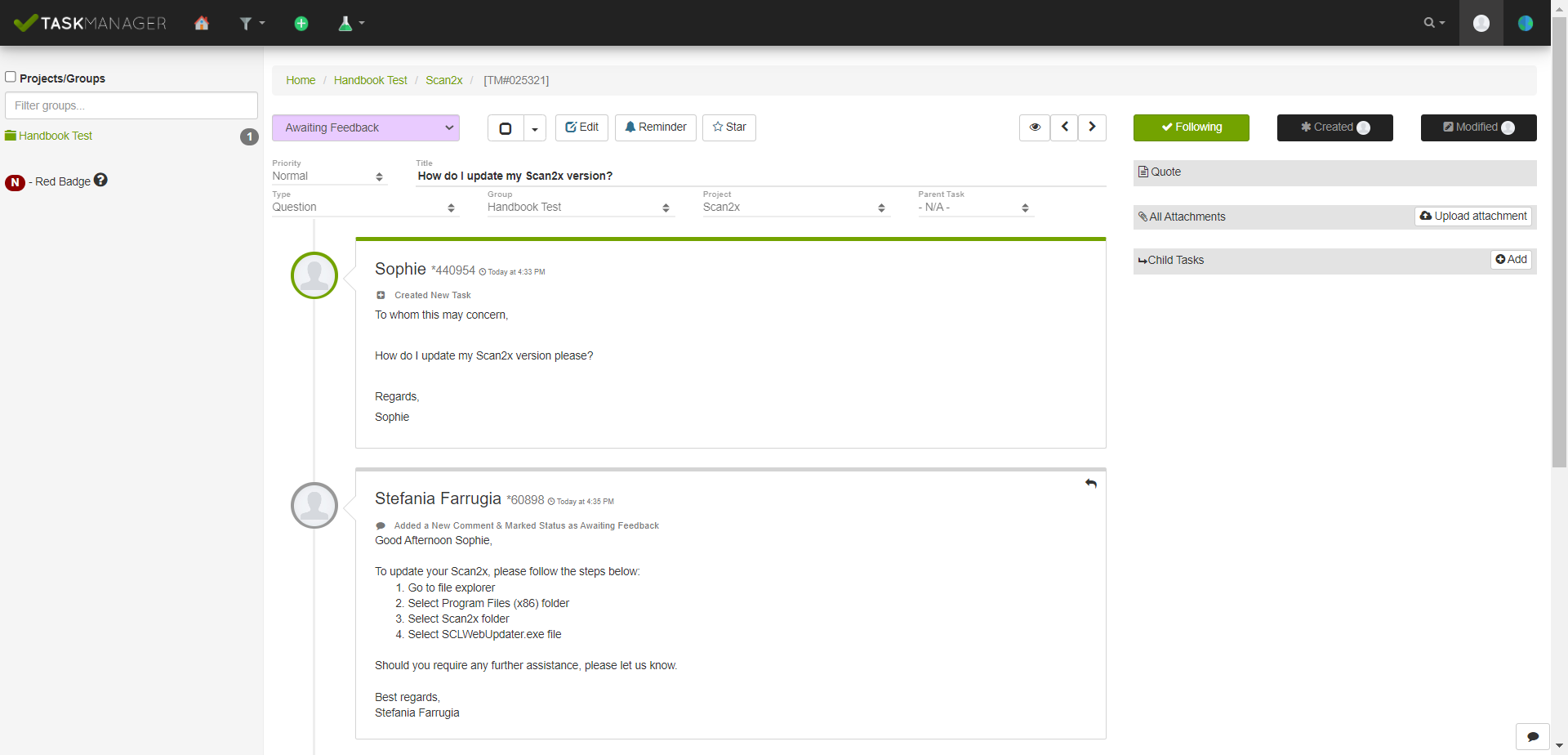 The status of the task has changed to Awaiting Feedback showing the user that Avantech support is waiting for your reply.