Scan2x Windows (for Scan2x Online cloud)
In order to activate a Scan2x Windows for Scan2x Online licence, when logged in to Scan2x Windows, one must:
•Click on Admin Panel from the Home Screen.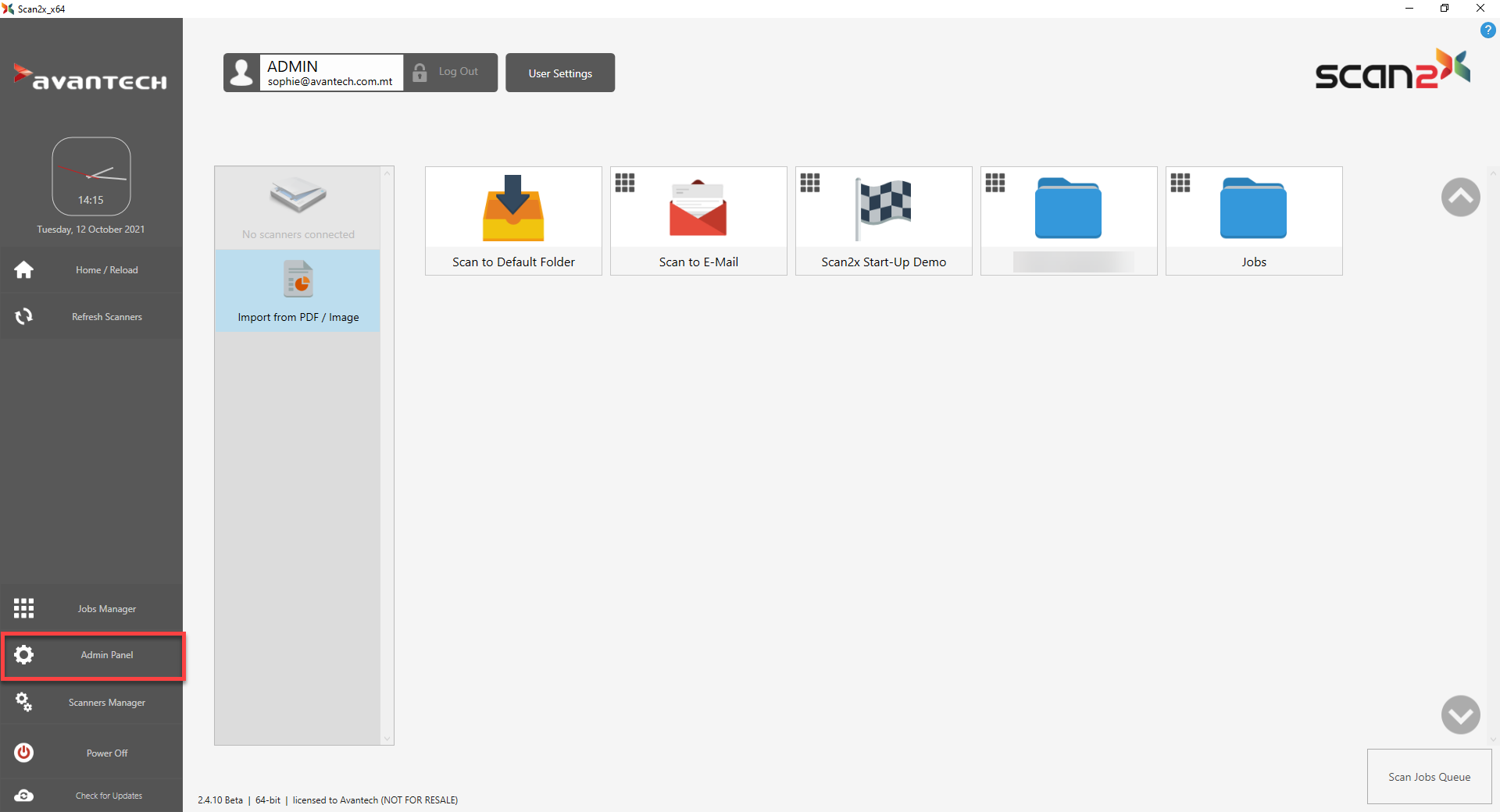 •Click on the Connection Settings button.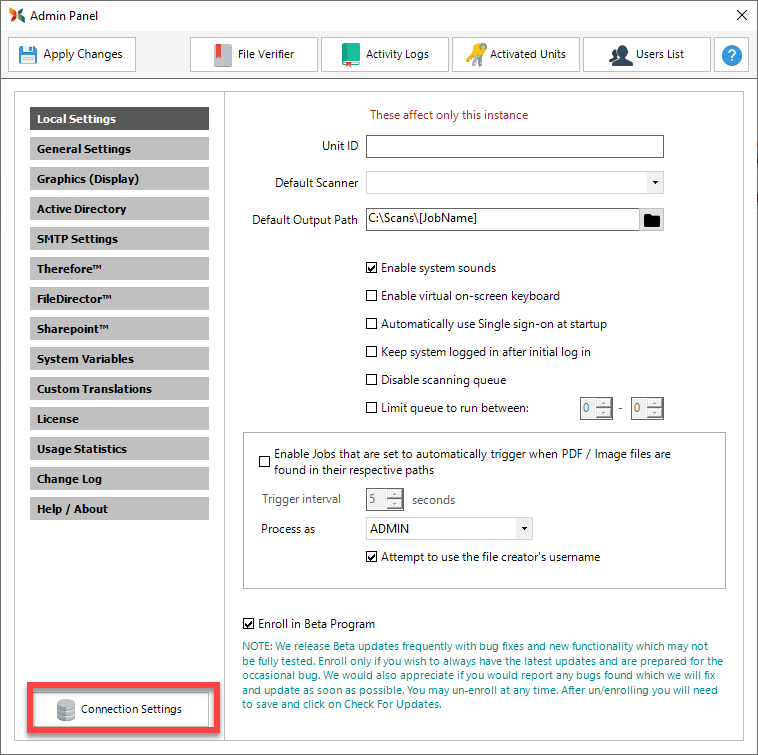 •Select the Cloud tab from the top of the screen.
Then input the tenant key and authorization key and click Verify.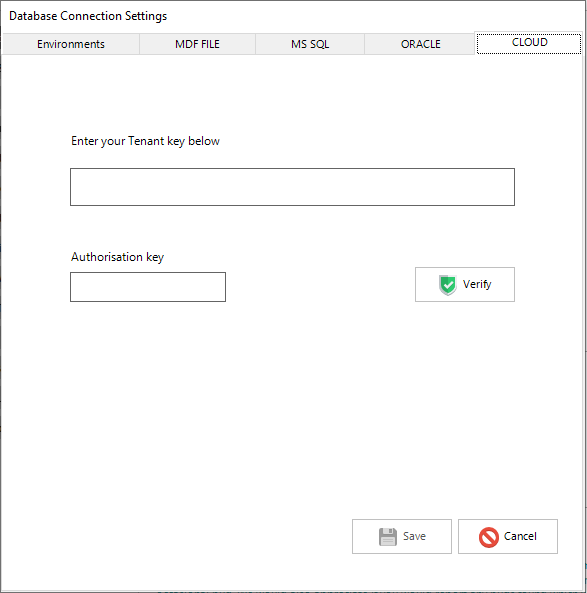 •Once verified, a Scan2x prompt will pop up asking if you would like to switch to the new Cloud environment.
If Yes is clicked, then the current Scan2x environment will close, and the below screen will appear.
This gives the user the option to choose which environment they would like to open.
In order to open the new environment, you can either double click on the name of the environment or press the green arrow.