For Active Directory integration, Scan2x is designed to use its own login to access Active Directory.
The Active Directory (AD) tab is where an Administrator will enter the AD server name, together with a username and password for Scan2x to use.
If the Scan2xs are not intended to be used with AD, these settings can be left blank.
In situations in which AD is used, an AD user needs to be created for Scan2x. The permissions for this user should be very restrictive, allowing only for read access to the Active Directory service for Scan2x to:
(a) verify that an AD user exists
(b) that this user is not locked out of AD
(c) to read the email address of the user as entered in the AD database.
In addition, the AD user created for the Scan2x network must have Read-Write access to any shared folders into which it will be expected to write PDF's.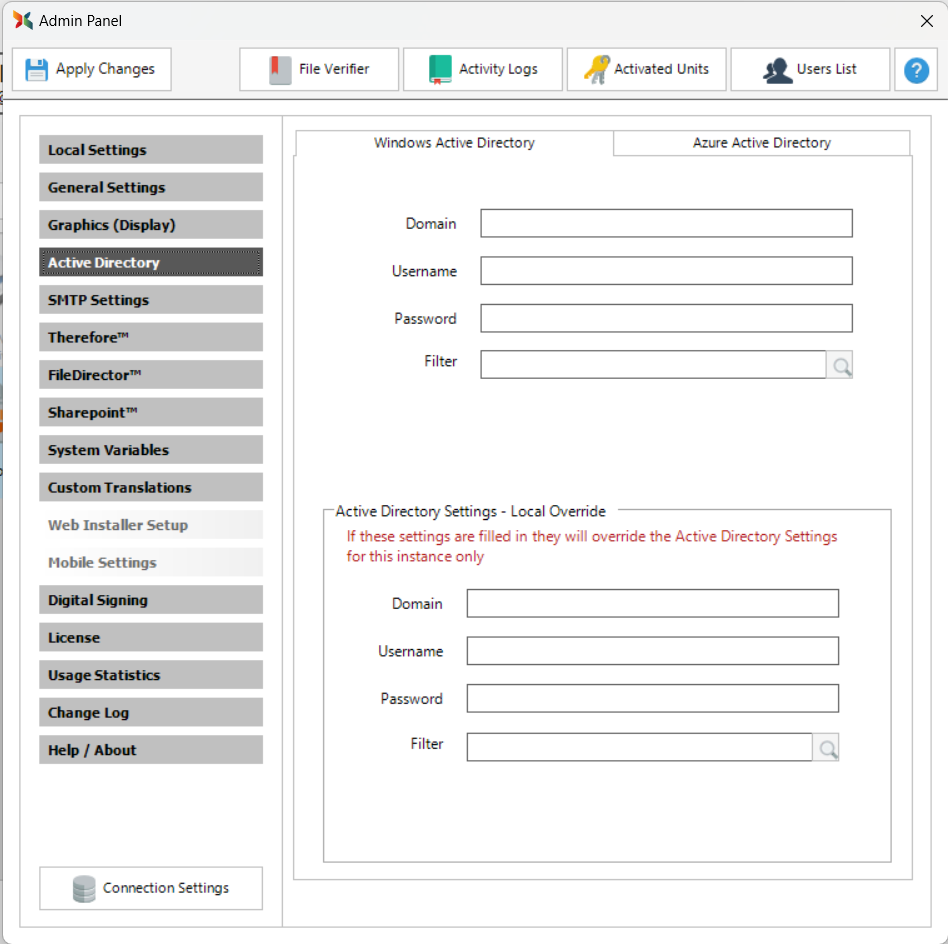 Azure Active Directory