OMR Configuration method 1 - Auto-Detect Questions
Not all document designs lend themselves well to auto-detection of questions. We recommend you try this method, but if the format of the questions detected don't reflect the real document, then start again with the manual configuration of the questions as described in the following section below.
If starting from scratch, one must click the Add Question button which is located on the left near the centre of the screen.
Once clicked, a new window will show up as displayed in the screenshot below.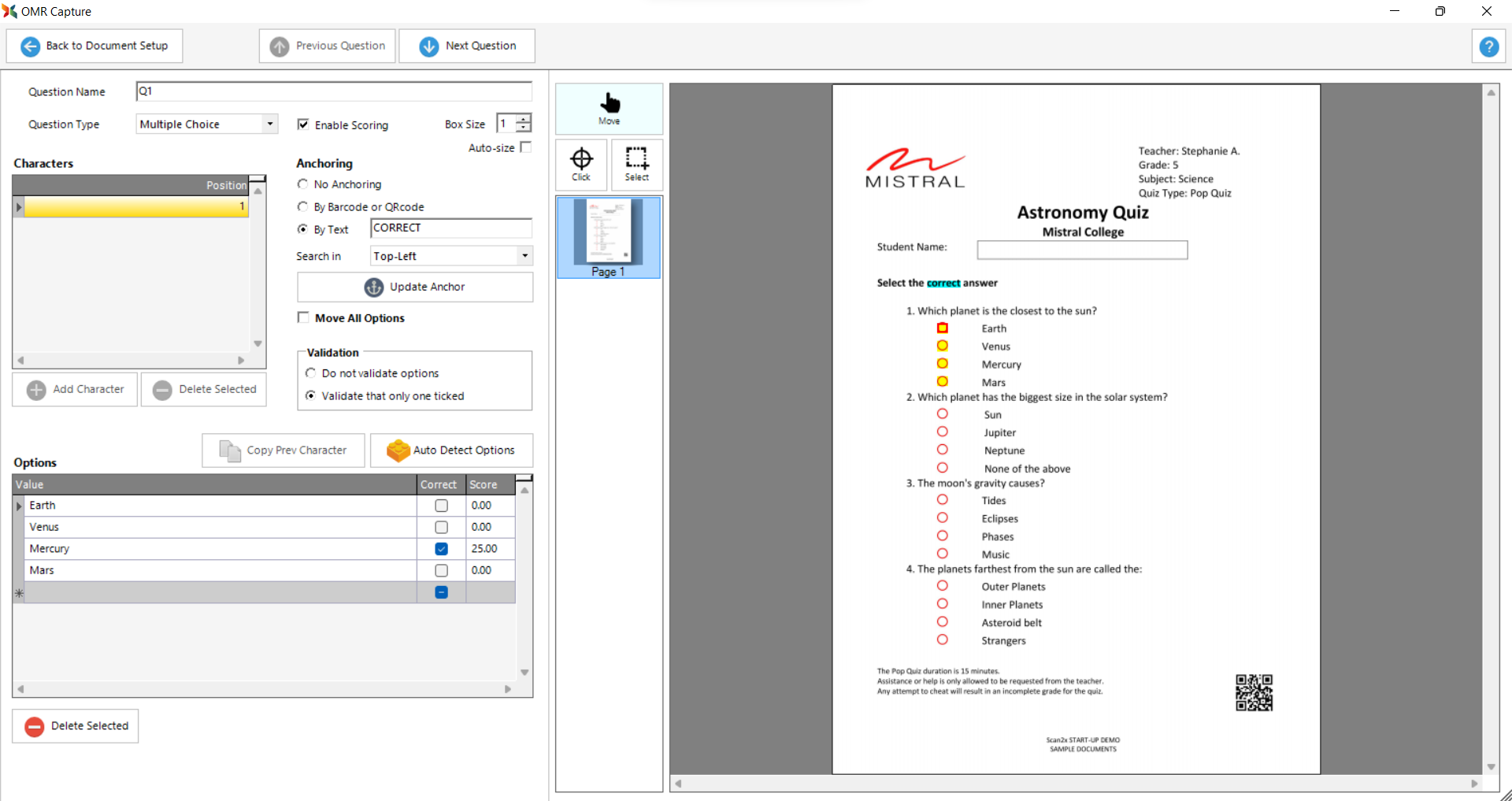 To start Auto-Detect, do the following:
Use the Select tool to draw a box around the area of the page on which the questions are printed.
Press the "Auto-Detect Questions" button.
If questions are auto-detected, Scan2x will display a zoomed-in image of the selected area with each question option in green.
Verify that all options have in fact been detected and confirm.
Scan2x will create each question with the options for each question.